Team Diversity
On-line meetings have their advantages and disadvantages; I think most of us are feeling a little "zoomed out" through the Covid-19 lock downs. But, one useful feature is the ability to see all the faces of our Product and Design team, side-by-side on my screen each week for on our weekly catch-up. It led me to reflect on how fortunate we are to work with such a diverse team of colleagues and how important that is for team dynamics.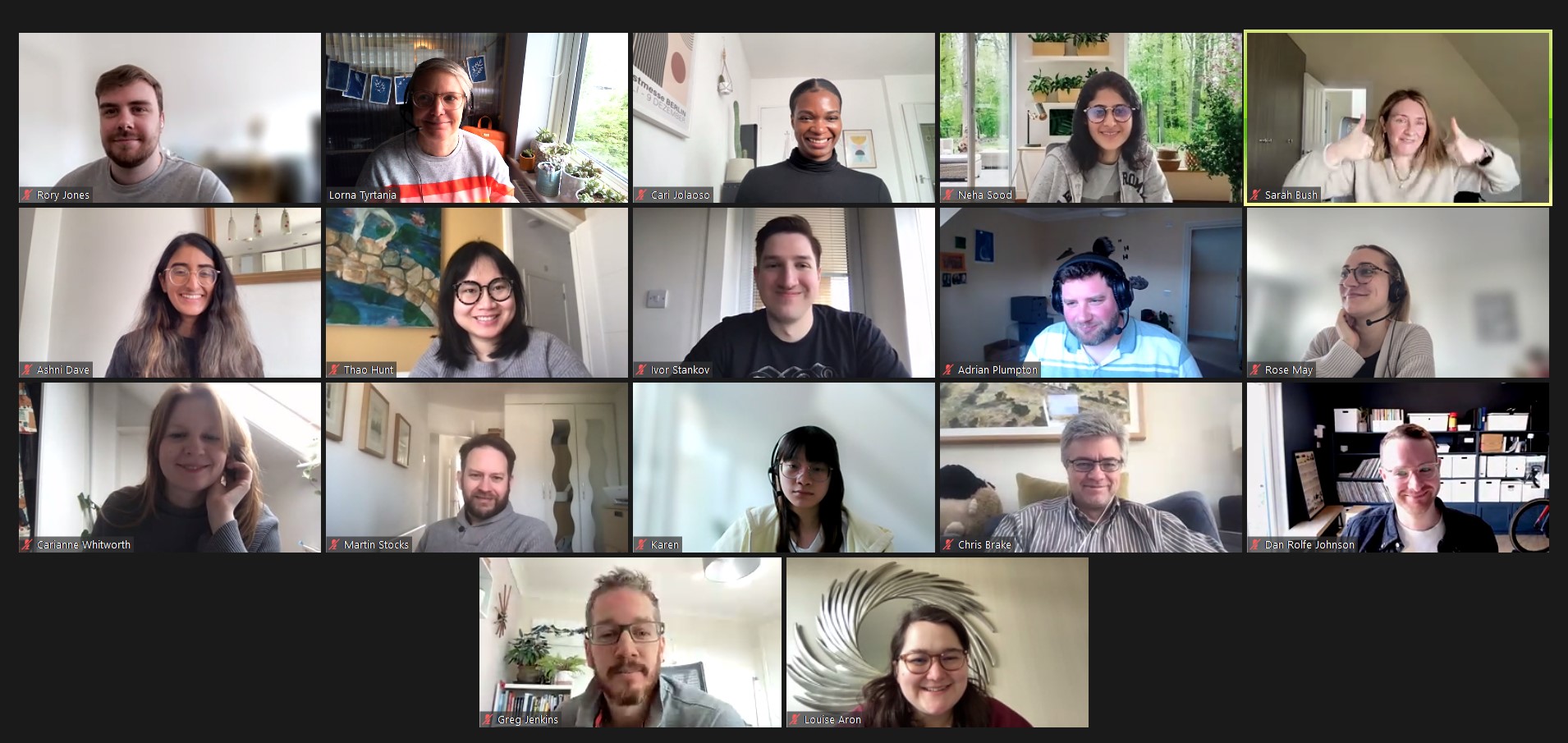 We're a diverse bunch in terms of age, gender, ethnicity & cultures but also in terms of generational insight, platform and domain knowledge and different lived experiences. Between us we speak 19 different languages from Arabic to Welsh via Kiswahili (a tally I personally contribute nothing to, although a couple of us did make a plea for Brummie to count as a language!) Add on top of that very different cognitive thinking styles and the result is a team capable of taking problem solving in very different directions and allowing us to really stretch the art of the possible.
I'm always keen to try and think about those not in the room, when I'm having meetings and usually as a Product Manager this is the user. It's the job of a Product person to always champion them and their perspective, but I do find that the user is always pretty well represented in our conversations, through feedback from UX research panels, insight from Customer Support teams and user forums and real-time feedback and insight from our usability testing tools.
The fact that so many people in the business are personally so interested in family history also really helps, alongside regular "dog fooding" sessions where the whole organisation comes together to use our product and to think about family history ensures no one is working in an abstract way.
Another diversity we celebrate and where I've observed real parity of esteem is for the types of work different teams are delivering. The contributions to building or rebuilding the foundations of our site on firm footings are valued equally alongside more innovative and fast-paced experimental teams. Indeed, there is a real awareness that the stability delivered by the former provides the safety required to experiment and innovate. There are no hero teams, just a dedicated and autonomous group of teams but all focused on one clear goal, making our site as good as we can for allowing our users to uncover their family stories.
Come and join us to make Findmypast even more diverse.